Chicco Natural Sensation Bath Foam No Tears 200ml
Regular price $12.95 Sale
Natural Sensations bath foam cleanses the soft skin of your child with the utmost delicacy. The ingredients of the formula have been carefully selected and used in balanced concentrations ensuring a deep cleansing for the sensitive skin of your baby, whilst taking delicate action. After bathing, your baby will have a velvety and pleasantly perfumed skin . Ideal for everyday use since birth. Easy to rinse and does not irritate the eyes.
How to use : Dilute in the bath water (37 ° C). Rinse with warm water at the end of the bath.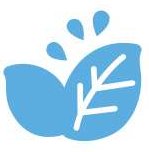 The full range of Natural sensations will soothe and help your little one cleanse naturally!